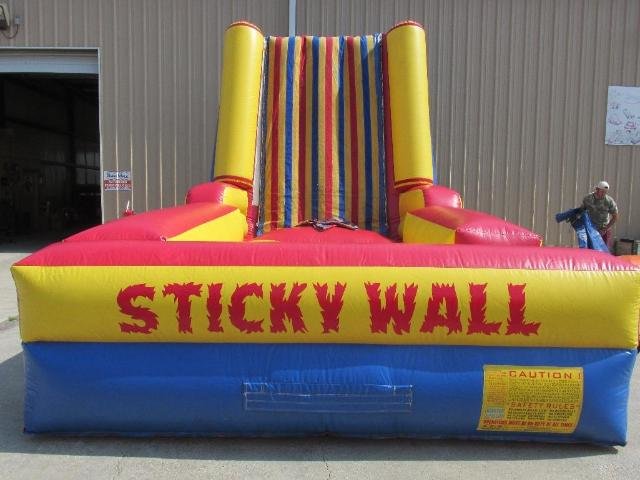 Velcro Wall w/three suits
Velcro Wall Inflatable Interactive Jump
This inflatable party rental options is pretty cool. It comes equiped with three suits so riders can prepare to play while other are playing. This really helps with riders circulation rate. Players will bounce and do tricks then fling thenselves onto the velcro wall and stick in any orientation. Upside down is not advised. The other player or attendant may be requires to help PEAL the player off the wall. Its a fun addition to any inflatables party.
Approx: 10x20 foot print and nearly 10 feet high.
POWER: 1 circuit 20 amp 110vac.
We provide blower, extension cords, and anchors.