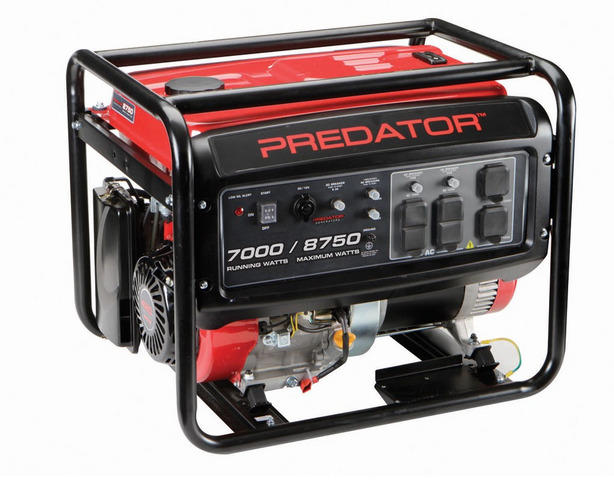 Light Duty Generator
Generator able to handle upto 20 amps of load. Each blower will range from 8-14 amps. Running load should not exceed 20 amps.

Picture is only an example, not the actual unit.
ITS ALWAYS A GOOD IDEA TO HAVE SOME EXTRA REGULAR UNLEADED GAS ON HAND FOR YOUR PARTY. IN CASE IT RUNS OUT.