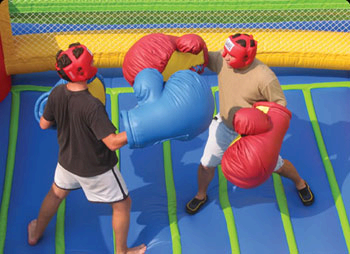 Boxing Gloves (set of 4)
Set of Boxing Gloves great when combined with any standard Bounce House.
Must rent a bounce house to have this add-on.
This is for the rental of two pair oversized boxing gloves, great for teenagers and adults.
ARENA & HEADGEAR are
NOT
included.
Suitable for use in any bounce house or arena, soft grass surface might be suitable as well.
PLAY AT YOUR OWN RISK!!