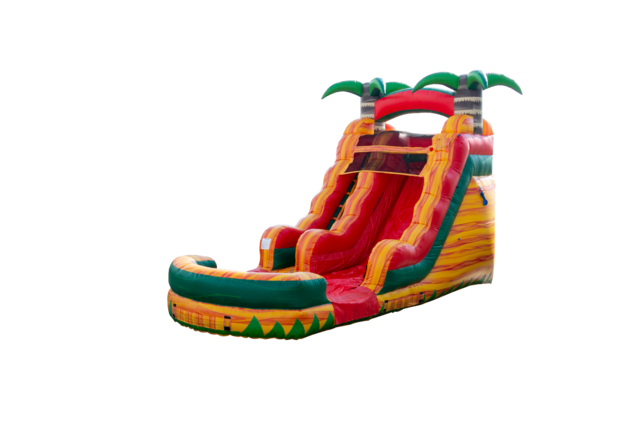 TROPICAL FIESTA 15'
TROPICAL FIESTA 15 FT TALL WATER SLIDE!
15 foot tall waterslide with pool at the bottom.
Single lane water slide rental great for kids of all ages! Adults too!
New Unit for 2020!
We do not provide water or water hoses, please make sure you have a good water spigot and hose hooked up and brought to the setup area for connection.
1 circuit 120v/20amp
25'x9'x15'